Adventures in Berkeley Part 2: Why the Beards?
By Lexi on August 25, 2015
When we visited GSA in Vancouver in the autumn of 2014,  we were a team of two artists and one paleontologist, all of whom were anxious to see how our collaborative project would be received. How would the scientific community respond to what we were trying to accomplish? Could we express the importance of this work effectively? Would we make people laugh or, heaven forbid, would we offend? Would they take our work seriously? There were many questions circling through our minds.   
We needed to produce more work and build respect for our project within the community and that would require willing volunteers—women who would understand the importance of our project, and at the same time, be receptive to wearing fake facial hair. One of those people is Dr. Cindy Looy.  
Dr. Looy was probably the first paleontologist who was actually looking forward to her beard. We ran into her a few times during GSA 2014 and each time we would talk about what style of beard she saw herself wearing, an excited glint in her eye at every mention of fake facial hair. She signed on immediately with the one requirement being that her beard needed to look like The Dude's from the "The Big Lebowski" (her favorite movie). We promised a beard to Dr. Looy's requests and in return, she promised us an interview and photo session with her female full lab at UC Berkeley.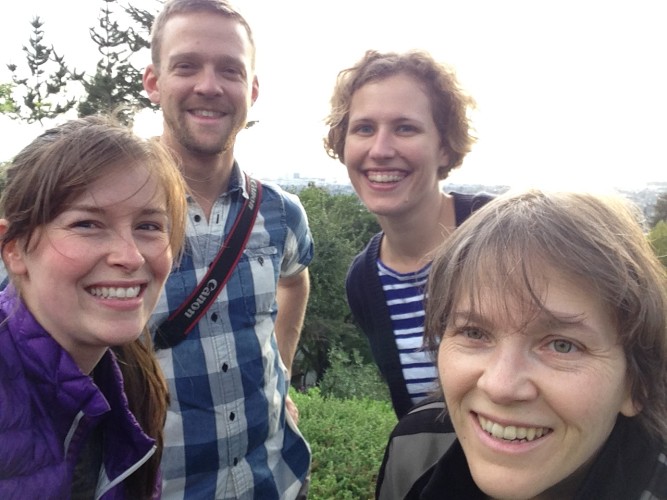 A couple of weeks before our shoot I contacted Dr. Looy to talk logistics. We were two weeks away from our trip to UC Berkeley and I wanted to confirm hair color for the four students Cindy had recruited to be photographed. What I hadn't realized about Dr. Looy is how great of a recruiter she is. While Kelsey and I prepared in Ohio, Dr. Looy had ignited interest in our project that would inspire a larger number of women to participate.
Over the phone Dr. Looy asked about the possibility of taking a group portrait. Still assuming she was talking about her lab, I happily agreed and asked to confirm the number again. "There will probably be about twenty women." "Twenty women?" "Yes, the faculty, museum scientists, and students would all like to participate. I have about twenty interested." After our phone call I was still in disbelief: Twenty women want to join our project. With two weeks until we flew out to the Bay Area, I needed to kick it into high gear. Twenty women, bearded at the same time for a group portrait. It was a great idea but one that meant we needed to purchase twenty more beards in a very short amount of time.
I went to Schenz Theatrical Supply, our main source for all things hairy, and sent them color and style requests. But the order kept changing as every day there seemed to be a new female paleontologist who was interested in joining the bearded frenzy. By the time we finally got on the plane to California, I had 35 beards in my carry-on luggage.  
Over the past year, it has become quite clear to us that the paleontological community are a group of incredibly open and supportive individuals. I don't know if it is because of all of their personal experiences in traveling, their variety of housing situations at their field sites, or that they just learn to rely on one another, but Cindy Looy was an incredible host. She opened her home to our small crew, enlisted students to help us drive our equipment to the Berkeley campus, and even brought us fresh bread for a traditional Dutch breakfast (which included chocolate sprinkles). We had a busy week and we needed our strength.
"We have more people interested in participating," Dr. Looy announced after checking her email. Good thing I had brought extra beards. At dinner, we discussed our plans for the week: scheduling portraits, interviews, and preparing for our talk at the UCMP's Fossil Coffee Symposium where Kelsey and I would present the project to the UC Berkeley paleo community.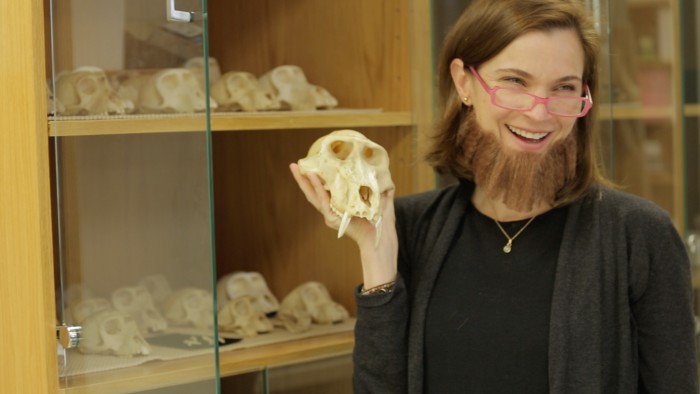 Like Dr. Looy, Whitney Reiner, a graduate student from Dr. Leslea Hlusko's lab, jumped on board and became another advocate for our project. She told us, "I think the beauty of this project is that it is so satirical, so tongue-n-cheek, and it is so ridiculous, that image of the bearded lady. And you just get the whole message, that the bearded scientist is such a ridiculous stereotype to rely on."
As if bearding and photographing 26 women in a little over 20 minutes wasn't crazy enough, I had agreed that Kelsey and I would present at the weekly Fossil Coffee. That's right, on our second shoot, rushing between interviews and portraits, we presented to some of the brightest paleontological minds at one of the top universities. Kelsey and I were ready, we had our powerpoint, we were only slightly breathless from running across campus, and the room was jam packed with scientific minds. Once we were finished with our presentation, the floor was open for comments. What was inspiring was to see how everyone who came to see us were able to translate this work in progress and make sense of it in their own, personal experiences. Dr. Pat Holroyd, Museum Scientist of the Vertebrate Collections, was one of the first to speak up, sharing her experience with her own projected image.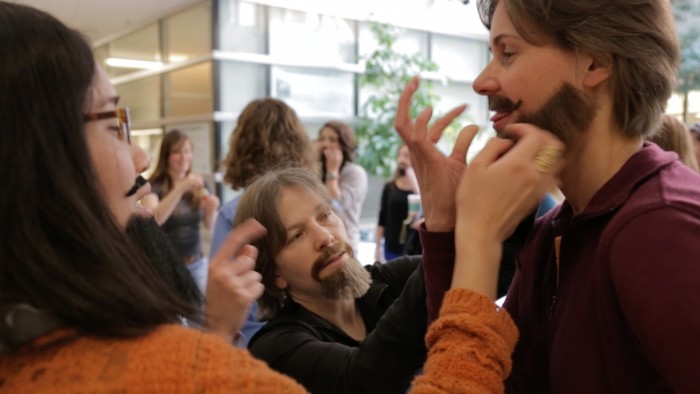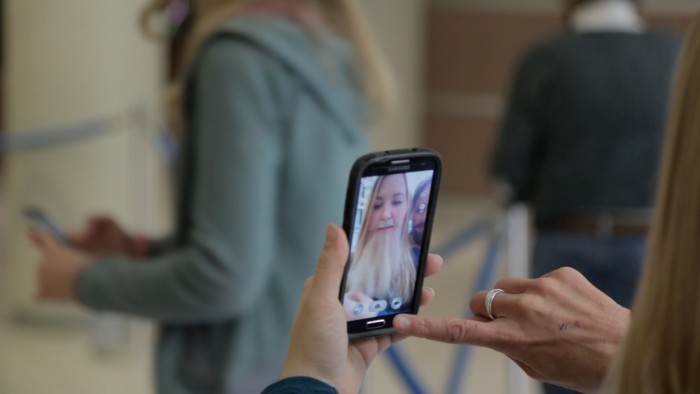 "We are constantly required to present an image, and what I like about [The Bearded Lady Project] is that it really turns this idea on its head. What happens if we try to create our own image? Is this something the public will be comfortable with? And a lot of people will not be comfortable, but they're not necessarily comfortable with who we really are anyway."
Then came the question, 'but why the beards?' An excellent question and one we have answered many times. Why must we document these paleontologists with fake beards? Couldn't we just take lovely portraits of them without the beards? As we got ready to answer this question, Dr. Looy piped up and offered one of the best examples of why the beards are integral: "If these women were depicted as they are, no beards, would you all be sitting in this room right now discussing the issue of gender equality? No, I don't think you would."
Towards the end of our talk, Zixiang Zhang, a male graduate student in the Barnosky lab, shared this thought with us:
I think this just really opens up the conversation and I think geology and paleontology are easy in the sense that you don't have to deal with issues of a lot of intersectionality, because it is still predominantly a white field. But I think once you get out of that you have cases of women who are not just women, but of color, women who are not heterosexual, all of those things that are important to me as someone who has a different face in this crowd. I just applaud you for this work and I think it is really great.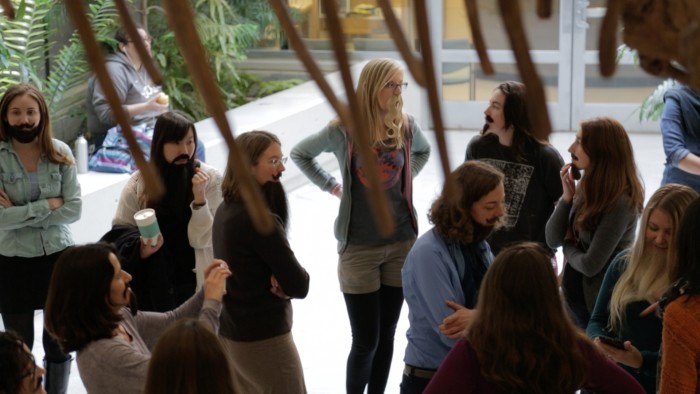 We left exhausted but also exhilarated. When I looked at the release forms, we had documented a total of 32 female paleontologists over the course of our four day visit. We learned a lot about how our work can be interpreted by the public and we are so grateful to everyone for trusting us with telling this story. When I started writing this blog post, I contacted Zixiang to ask if I could use the transcript from our Fossil Coffee talk to quote him in our blog. Here is what he wrote back:  
"Of course! You have my permission. I enjoyed your presentation and I'll be looking out for more great things from you guys in the future! Our conversation at the time really awakened and urged me to think about outreach, especially as a member of an underrepresented group in my discipline, so thank you for that!"  
As we move forward, having recently taken  our project to the United Kingdom, it's encouraging to see that  we are moving the conversation forward and that it will inspire people to make active change in their environment.