March: Colorado Collaboration
By Lexi on August 29, 2016
I love direct flights. I especially love direct flights when I have created a schedule, with such little wiggle room that a single delayed flight could throw the best laid plans, burning, off of a cliff. I love direct flights because we arrived to Denver, CO, thirty minutes early, beating Ellen, who was driving in from Wyoming to join us on our latest adventure. With checked luggage in hand, Kelsey and I shared a collective sigh of relief. Producing this week in Colorado would be one of my greatest feats so far on The Bearded Lady Project. The week ahead was both daunting and exhilarating because this was the week we were going to see all of the elements of our project come together.
First order of business, find some delicious food at our next location, Golden, CO. We found a great local burger joint for lunch, and set up shop as our collaborative group of three waited to meet our new crew member, Ben Thomas, or as we liked to call him, our Draper 2.0. With bellies full, our crew now on the same page, made our way to finally meet Dr. Karen Chin.
I had never met Dr. Chin in person before, but she had become an early part of the project after my haphazard google search for "female paleontologists" back in 2014. After reading about her work, I sent an email to her, describing our project and gauging her interest in participating. Lucky for us, Dr. Chin was very interested and we set up a phone call for later that week. She and I would have lots of phone conversations after our initial introduction; some were just to talk about life, others were to plan a couple of failed attempts to film her at her field site. Dr. Chin handled these setbacks with a lot of patience, so when we finally met in person, we both celebrated this long-awaited shoot.
With film loaded and facial hair in hand, we followed Dr. Chin up the hill to a parking lot where, just around the corner, fossils could be found. Dr. Chin was a natural. We found a fantastic spot for her portrait, bearded her up, and then walked down to a little nook where we could conduct the interview. Dr. Chin's research is fascinating – she studies fossilized dinosaur poop! Or as she likes to describe them, "ugly looking rocks." But in all seriousness, Dr. Chin is very passionate about her research, explaining, "It doesn't sound glamorous, but the amount of information these fossils provide is expansive." We covered a lot of topics during her interview, including what she enjoys most about working in the field and her experience as a female paleontologist of color. I am really excited to include Dr. Chin's captivating interview in the final film.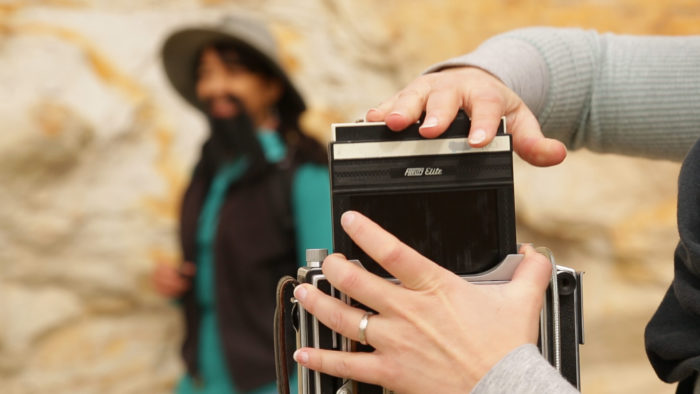 After our shoot in Golden, we made our way back to Denver for the night, readying ourselves for an important scout in the morning. Part two of our week in Colorado was meeting with the GSA team at the Denver Convention Center where we will unveil the portraits. The folks at GSA have been so supportive. We spent the morning wandering around the space, looking for the perfect location for the gallery. More on that later.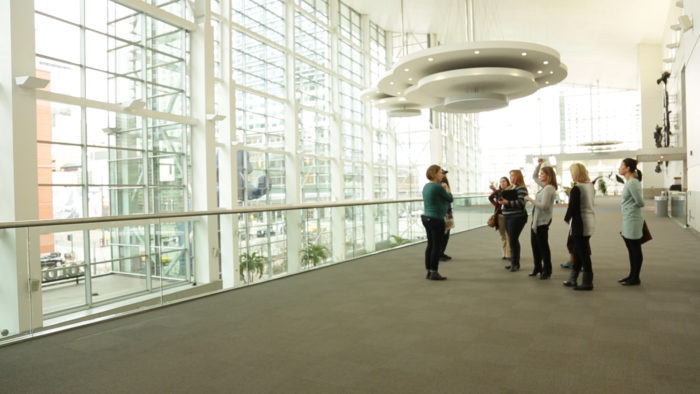 We said goodbye to Ellen, and then jumped into Draper's car and made our way into the mountains to edit and print the final portraits for the exhibition. For the rest of the week I played photographer's minion as I watched the bearded portraits come to life. It was a very busy, very successful week. To finish our last shoot together in Draper's studio, surrounded by animals and mountains, I couldn't have planned it any better. For an inside look at what it takes to print the bearded portraits, here is a video of what we were up to in Carbondale.
The Bearded Lady Project: A Week in the Life
from
Kelsey Vance
on
Vimeo
.