The Crew
Director of Photography

Draper White is a photographer and cinematographer based in Carbondale, Colorado. For the past 10 years Draper has been striving to combine his love for the outdoors and a passion for visual story telling.
Thanks to his nordic ancestry including Eidis Hansen, known as the Strongest Man in 1800's Norway, Draper aka "Macro-Man," is as comfortable hauling camera gear up to 11,000 feet in 3 feet of snow, as he is shooting close-ups of flowering lily pads in a Louisiana swamp.
In his free time Draper is usually scouring google  earth for abandoned mining sites on mountainsides, playing ultimate frisbee, fly fishing/gold panning or experiencing gravity through mountain biking or skiing. You can see his work at draperwhite.com.
---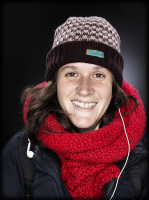 Cinematographer
Eliana Álvarez Martínez is an award-winning Cinematographer, Eliana Alvarez Martinez' trains her eye as intently on the story as on the aesthetics of every project she tackles. Her work
ranges across genres, styles and subjects from Vérité Documentaries to NatGeo Wild's "Caught in the Act," and the PBS web series, "Black Folks Don't." Currently, Alvarez is directing the documentary, "Spirit of Discovery," and shooting for filmmakers and show-runners around the globe. She also teaches at New York Film Academy.
You can learn more about her and her work at elianaalvarez.com and at vimeo.com/elianaalvarez.
---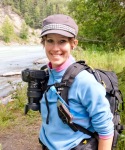 Crew
Megan Cafferty is an only-child military brat from New York. Growing up, she was fortunate to travel extensively across Europe and North America. Megan fell in love with capturing the world around her and telling the stories of the unique people she got to meet during her travels. She is always up for a new adventure and is now a full-time storyteller, working with cameras for TV and film. Megan has had the privilege to work for A&E, Discovery, Travel Channel, TLC, ESPN and many more.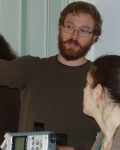 David Newland
has worked in video production at community television stations across Massachusetts since 2006. In that time he has acted as director, interviewer, director of photography, audio technician, lighting engineer, editor and graphics artist. David has produced videos featuring state officials such as Governor Deval Patrick, Sheriff Peter Koutoujian, Registrar of Motor Vehicles Rachel Kaprielian and State Representative Jim McGovern. He has also worked with independent producers on commercials and short films. In addition to producing video David teaches classes in cinematography, DSLR video production, audio, lighting and After Effects. He currently works as the Production Coordinator for Northampton Community Television and lives with his family in Monson, Massachusetts.